24/7 World Radio

is a brand new Internet radio station.  In the coming months we will be bringing you exclusive shows from around the world with an HTML5 Player that does not require any downloads, flash, plugins or extensions.  Mobile listeners will enjoy instant play capabilities with our universal mobile device link.  Stay tuned!
On the 50th Anniversary of the Assassination of John F. Kennedy
November 22, 2013
At the request of a dear brother in Christ who has a wonderful anti-abortion ministry in exposing the American Roman Hierarchy behind the entire abortion mass-murder, I am posting this article as to the continued cover-up of the murder of

President John F. Kennedy

, America's first Roman Catholic President.  This article will be short and to the point.  Francis Cardinal Spellman was

"the American Pope"

whose agents oversaw and directed the assassination and cover-up to this day!

Since I began this quest of exposing the Jesuit Order being the masterminds behind the

Kennedy Assassination and subsequent cover-up

now in force for over fifty years, my conclusions are still the same.  JFK was a disobedient Roman Catholic who refused to uphold the

Temporal Power

of the pope of Rome.  He sought to end the Cold War—created by Pope Pius XII and enforced in 1963 through Pope Paul VI.  He sought to end the Vietnam War, called

"Cardinal Spellman's War,"

fully intending to pull all American troops out of Southeast Asia by 1965.  He sought to invade Cuba, to remove Jesuit-trained and advised Fidel Castro from power, thereby giving that nation back to its people.  He sought to break the power of the CIA into a "thousand pieces," that intelligence community created in 1947 and composed of former American OSS men and former German Nazis brought into the country via

Cardinal Spellman

, the American Pope orchestrating Pope Paul VI's

Vatican Ratlines

in North America.  Indeed, JFK sought to replace the pope's Federal Reserve Notes—upon which use every American pays interest—and replace them with interest-free United States Notes.  And most important of all in fingering the true murderers of Kennedy, he

refused to allow Cardinal Spellman

to give masses in the White House.
John F. Kennedy was a true American enemy of the

Temporal Power

of the pope of Rome.  Adjudged a

"usurper"

by the writings of Jesuit Francisco Suarez justifying the killing of disobedient kings, Kennedy was assassinated at 12:30 pm in Dallas on

November 22, 1963

.  His assassins included Chicago mob boss

Sam Giancana

, Secret Service Director

James J. Rowley

(whose brother Francis was a Jesuit priest!),

Colonel Alexander Haig

(whose brother Francis was also a Jesuit); Mob and CIA asset

David Ferrie

(who prepared for the Jesuit priesthood for several years),

Clay Shaw

and

Louis Mortimer Bloomfield

(both CIA assets and Knights of Malta),

Henry R. Luce

(America's most power media mogul and Knight of Malta),

Frank Shakespeare

(founder of the Heritage Foundation and the head of CBS in 1963),

Lee Iaccoca

(Head of Dearborn Division of Ford Motor Company responsible for eliminating all primary strikes in the presidential limousine and Knight of Malta),

William F. Buckley

(a media mogul, fanatical anti-communist and Knight of Malta), FBI Director

J. Edgar Hoover

  (a 33rd Degree Scottish-Rite Freemason),

Cartha D. DeLoach

(the third in command of the FBI and Knight of Malta), Chief Justice

Earl Warren

(master of the deceptive Warren Commission and 33rd Degree Freemason),

Allen Dulles

(former CIA director and Knight of Malta), CIA Director

John McCone

(also being a Knight of Malta),

J. Peter Grace

(head of W. R. Grace and the Grand Master of the American Branch of the Knights of Malta), CIA officer

William J. Casey

(another Knight of Malta and later appointed Director of the Central Intelligence Agency),

Lyndon B. Johnson

(another Scottish-Rite Freemason trained by Jesuits of Georgetown University for one year and then became president) and

Thomas Kiely Gorman

(Bishop of Dallas-Fort Worth who, in subordination to

Francis Cardinal Spellman

of New York City, oversaw all the Knights in Dallas before, during and after the "executive action."  The list goes on and on!  This is

THE POWER

today that runs Washington and will never change unless the

Risen Lord Jesus Christ

sends us a Fourth Great Awakening among the Reformation Bible-believing Churches of the Risen Son of God.  In anticipation of that great day, I deeply urge you to support this ministry of

Reformation Bible Puritan Baptist Church

and its

247 World Radio Station

.
May the Lord bless you as you seek to do His Will according to His Word, the

Authorized Version of 1611 Reformation English Bible

for English-speaking peoples.
Sincerely in Christ Jesus,
Brother Eric Jon Phelps
Author,

Vatican Assassins: "Wounded In The House Of My Friends

."
URGENT!
Download

Vatican Assassins III

from the Store while this Site is still Up!
The Vatican Assassins Store

posted at

www.vaticanassassinsarchive.com

now enables you to download

Vatican Assassins: "Wounded In The House Of My Friends,"

Third Edition, to your

kindle

or

personal computer

.  The cost for this 1836-page work is only $

35.

00!  Please get your copy now for your further understanding of the history and power of the

Jesuit Order

while helping this ministry continue to expose the ubiquitous

Society of Jesus

in full control of Hollywood, that American Babylon!
URGENT!
Enroll in my

Private American National Citizenship

class.  It is a two-day class given every month here in Myerstown, Pennsylvania.  We review my Power Point, the

Seven Transitions of American Citizenship

, the key past historical and judicial documents, and then review the paperwork to be filed in a public office which filing is necessary to cease from being a federally-owned

"U.S. citizen"

and return to our former status of being a

"Private Citizen of the United States: American National."

  The next class will be held on

Friday and Saturday

,

December 13-14th

, the last class of 2013. 
Call

610-589-5300

for your reservation. 
Cost is

$

1500.00

.
Until The Vatican Assassins Store of

Lowvehm, Inc

., (posted at

www.vaticanassassinsarchive.com

) is finally updated, the following items are now offered in USD with shipping and insurance included.  These items may be purchased with a

credit/debit card

or through

Paypal

:
1. 

Vatican Assassins: "Wounded In The House Of My Friends,

" Third Edition, Fifth Printing.  Price: $420.00 in US; $450.00 in Canada; $495.00 Intl.
2.  Vatican Assassins III (E-Book CD). Price: $45.00 in US; $60.00 in Canada; $66.00 Intl.
3.  Power Point Conspiracy Conference of 2008 (Updated). Price: $25.00 in US; $40.00 in Canada; $46.00 Intl.
4.  Vatican Assassins III and Con-Con Package.  Price $60.00 in US; $70.00 in Canada; $75.00 Intl.
5.  Power Point Truth Conference of 2011.  Price: $25.00 in US; $40.00 in Canada; $46.00 Intl.
6. Engineer Corps of Hell (E-Book CD).  Price: $15.00 in US; $20.00 in Canada; $25.00 Intl.
7.  "Jesuit Watch" (Archives 2008/2009).  Price: $40.00 in US; $50.00 in Canada; $70.00 Intl.
8. 

Biblical Truth in History and Prophecy Broadcasts, 2008, 2009, 2010, 2011, 2012

.  Price for each year's broadcast:  $15.00 in US; $30.00 in Canada; $36.00 Intl.
9.  Clear and Present Evil: A Documentary for Those That See by Steve Stavro.  This is considered by many to be the best DVD ever produced against the Society of Jesus.  Price: $25.00 in US; $40.00 in Canada; $46.00 Intl.
10. 

Seven Transitions of American Citizenship/Law of Release

.  This Power Point,  with an accompanying 64-page Word Document, explains the terrible alterations of American citizenship from July 28, 1868, to December 16, 1950.  A must for your library to understand how American citizens under American Common Law became essentially "Romans citizens" under Roman Civil Law.  How to return to American citizenship status is also partially described.  This DVD is included in my course below on American Citizenship. Price: $100.00 in US; $110.00 in Canada; $115.00 Intl.
11.  Codeword Barbelon, Book 1, by P. D. Stuart.  Apart from the errors that George Washington was a Roman Catholic and that the American Revolution was a work of the Jesuits, Stuart gives many excellent facts further exposing the Society of Jesus.  Price: $35.99 in US; $42.99 in Canada; $42.99 Intl.
12.  Darryl Eberhart on Romanism.  This CD contains a massive amount of work and valuable quotes to be used in publicly exposing the masters of the American Empire—the Company of Jesus.  The CD also includes Rome and the War by "Watchman," a rare and illusive classic that exposed Rome's fomenting of World War I between the two greatest White Protestant Empires in the world—Protestant World Empire of Great Britain and the Protestant Second German Reich.  Price: $50.00 in US; $55.00 in Canada; $60.00 Intl.
13. 

The Popery and Jesuitism Reference Library

.  This Set of four DVDs contains a total of

1100 titles—

gloriously rare books covering

Romanism, Jesuitism

and the

Protestant Reformation

.  Assembled by Brother John several years ago, it will serve as the foremost collection of literary treasures exposing the Jesuit Order available today.  It took a massive amount of work to compose this great tool saving the Seeker of Truth much time and money in finding and purchasing these rare masterpieces written primarily in the 19th Century, which glorious Century for the peoples of Europe and Russia the Order termed "the Century of Disaster."  Price: $100.00 in US; $110.00 in Canada; $115.00 Intl.
14.  Seven Anti-Jesuit Books on CD.  Composed by my former pastor, Nelson Turner, the following classics are: 

An Answer to a Jesuit

by John Knox (1572);

Acts of the Council of Trent with the Antidote and Calvin's Comments

(1547); The Jesuits in History by Hector MacPherson (1914);

Romanism Analysed in the Light of Scripture, History and Reason

by John McDonald (1894); "The Jesuits" from The History of Protestantism, Vol. II, Book Fifteenth, by J. A. Wylie (1878);

The Trial of Antichrist, Otherwise The Man of Sin, for High Treason Against the Son of God

, Author Anonymous (1853)—and a riveting work!!!;

Washington in the Lap of Rome

(1888) by Justin D. Fulton—another riveting work quoted in VAIII.  All are classics for the Reformation Bible believing Christian seeking to understand the present designs of Satan's dastardly

Black Pope/Roman Praetor

by knowing the past power, victories and defeats of the military Company of Jesus.  Price: $30.00 in US; $35.00 in Canada; $40.00 Intl.
15. 

Whore of Revelation: Mystery Babylon the Great DVD

.  This tremendous DVD Power Point further proves that Rome is the

"Mother of Harlots and Abominations of the Earth"

of Revelation 17:5.  Lots of great pictures of world leaders (Obama, Biden, Putin, Queen Elizabeth II, etc.), submitting to the Pope of Rome.  Price: $25.00 in US; $30.00 in Canada; $35.00 Intl.
16.  KING, A False Prophet? by Erien L. Fraizer.  This dear Black sister-in-Christ exposes Michael King (alias, "Martin Luther King") for the tool of Rome and the Jesuits that he was.  A truly great work for all peoples to digest.  Price: $19.95 in US; $34.95 in Canada; $40.95 Intl.
17. 

Eric's Salve

.  My own creation composed of several products, this salve was designed for warts, planter's warts, moles and even melanomas.  Making no claims or guarantees, I have personally used this product for all these maladies successfully.  Try it; you'll like it!  Price per 10 ccs: $50.00 in US; $60.00 in Canada; $65.00 Intl.
18.  Colon Cleanse Drink.  My own creation includes V. E. Irons liquid bentonite (#16), V. E. Irons finely ground psyllium seed husks (#19), Grapefruit Seed Extract and Organic Cinnamon mixed together as per my special recipe.  When taken three times a week the colon will be cleansed and parasites will be expelled thereby reducing the appetite, decreasing abdominal size, flatulence, while increasing personal energy including sexual vitality.  I will never cease from taking this wonderful pathogen killer and bowel cleanser. Price:  $60.00 in US; $65.00 in Canada; $75.00. Intl.
19.  Ultimate Trends Colon Cleansing Kit.  This is the very best kit out on the market today.  Being a one-piece plastic board with accompanying 5-gal. bucket, I have used it for years and found it to be invaluable in both health restoration and maintenance.  The best kit is the "Ultimate Package."  Price:  $418.00 in US; $430.00 in Canada; $450.00 Intl.
20.  Course on Private Citizenship of the United States of America.  A work of over a year, I finally came to understand how to restore the former status of all Americans born in the geographic United States composing the fifty states.  It is a two-day class held at Lantern Lodge Quality Inn in Myerstown, Pennsylvania, using two, 3-inch binders full of tremendous documentation.  The class is also taught on my 247 World Radio broadcast on Mondays, Wednesdays and Fridays during the first two weeks of November, 2013, totaling 12 hours of instruction.  Once you are restored to your former status of being a Private American citizen, said status secured by Section 1 of the 14th Amendment and held on the day of your natural birth, you will no longer owe the pope's Socialist-communist, heavy progressive, excise/privilege/income tax now destroying the White Anglo-Saxon-Celtic American Middle Class born out of the Protestant Reformation.  Sign up for the monthly class or purchase the binders while listening to the broadcasts above. Call the business office at 610-589-5300.  Price for this life-changing course: $1,500.00.  To execute the paperwork and filings if desired after taking the course:

$1,000.00

.

21.  "NO To The Vatican Jesuit Order's One World Government,"

3 x 11-inch bumper sticker. 

This is a real attention getter!  Designed by Brother Ron in West Virginia, we have plenty to go around!  Price: $10.00 in US; $12.00 in Canada; $14.00 Intl.  Bulk prices available!

22.  OxyHealth Hyperbaric Chambers.  I handle all six models of these wonderful chambers as well as Oxygen Concentrators.  These chambers, five portable and inflatable as well as one that is steel and stationary, are the best in the industry.  For all monthly supporters of this ministry, a

5% discount

will be given on any purchase of any chamber resulting in significant savings while helping this critical ministry!  In order to purchase one of these chambers, the buyer needs a physician's prescription, as these are "class two" medical devices.  The use of a hyperbaric chamber is one of the very best methods for stroke recovery and wound healing.  Using ambient air within the chamber while breathing pure oxygen through a mask, these are wonderful for athletes and those suffering from any malady involving oxygen depletion within the tissues.  Go to my captured

www.vaticanassassins.org

link below, then click on "Business."  When on the "Business" category, scroll down to "OxyHealth Hyperbaric Chambers" for more information.
23.  Yerba Mate.  This is the wonderful and infamous Herb of Paraguay discovered by the Jesuits and put into the Order's international commerce during the days of the Black Pope's 57 socialist-communist Reductions that once spanned through the south of Brazil, the north of Argentina, and all of Paraguay.  This valuable herbal commodity was considered to be an

elixir of life

for the Guarani Indians, and was marketed to North America through Philadelphia at the turn of the 20th Century.  I offer

Yerba Mate

 products at retail from my wholesale supplier Mendomate.  (Go to that link!)  For it is my desire for all anti-Jesuit people of all nations to cease drinking the Order's pro-cancerous, acidic "coffee" replacing it with the invigorating 

Yerba Mate!

  For more information about this important life extension beverage, reference

at this link

written by Brazilianist Richard Kane from Illinois.  Related is the group study tour itinerary he has developed to the missionary region featuring Yerba Mate and contact with the Guarani Indians whereby students, faculty and other interested parties may experience this essential history first hand, especially as it relates to the power of the devil's Society of Jesus during the 17th and 18th Centuries.
24. 

Credit Card Course

.  This is a three-part administrative process which includes the first seven-page letter having terminated over $100,000.00 in alleged credit card debt during the last 18 months (2012-2013).  The letter poses questions to the alleged creditor (during the alleged creditor's first 10-day notice to the alleged debtor) that it dare not answer, and so collection activity usually ceases.  Two subsequent Notices will be used and in the end, the alleged creditor cannot provide the requested validations, is in administrative default and usually usually goes away.  The pope's high level, international bankers ruled by the Society of Jesus are guilty of fraud on a mammoth scale and this simple three-part process lays bare the facts.  Donation to "Reformation Bible Trust" includes one 15-minute consultation:

$500.00

for US and Canada.
25. 

IRS "Dear Nontaxpayer" Letter

.   Indeed, this is true!  Once this four to five-month process is complete, the Private Citizen of the United States of America (not the Roman "United States citizen") will receive a letter from the IRS addressing him as a "

Nontaxpayer

."  The IRS will also remove any lien against the former "taxpayer" if so desired.  Contact the church at 610-340-0734 and you will be referred to a person that may wish to help you with your matter.  Referral gift is $500.00.
26. 

Young Living Essential Oils and Products

.  These are the greatest of oils and other personal products I have ever used.  Essential oils such as Lavender, Peppermint, Frankincense, Myrrh, and Oregano, as well as combinations such as "Valor" and "Pain Away" have been used to restore health while fighting infections over the last 15 years.  To purchase these master products created by Dr. Gary Young, or if you wish to become a distributor in our group, go our business website at

https://www.youngliving.org/lowvehm
27.
Youngevity Products

.
My favorite product offered by this tremendous company founded by Dr. Joel Wallach is "Z-Radical."  Loaded with

fucoidan

, a seaweed based nutrient,

Z-Radical

has more

fucoidan

than any other product on the market.  Since fucoidan has been shown to be an anti-cancer nutrient, I take it every day in my special life extension drink.  Become a distributor of

Youngevity Products

today and put

Z-Radical

on your autoship.  To sign up with Youngevity and become a member of our group, and or to just purchase products and shop, go to our website at

http://lowvehm.youngevityonline.com.
28.

Park Power

.  For those of you living in Pennsylvania and using Pennsylvania Power and Light (PP&L) for your power provider, as a distributor for Park Power we can offer you a lower electrical rate than PP&L.  It will

ALWAYS

be lower in kilowatt cost, a promise of this Pennsylvania-based company.  So in further helping this ministry, call the office and we will convert your present PP&L provider to

Park Power

giving you a lower rate and saving you money. There is NO annual contract if so desired and service can be terminated at any time. Further, you may also wish to become an associate enabling you to build a down-line and have some extra money for your personal needs.  Call 610-589-5300 and it will only take ten minutes of your time to switch your provider!  Your application will be faxed to the office and you will be with

Park Power

, helping both of us!  Or go to my Park Power website and sign up at www.Parkpower.com/Lowvehm.

29.

Netcom PaySystem

.  This is the finest credit card processing company I have yet to find—and I have been with four of them!  It provides HONEST

Interchange Plus

programs for

Visa and Mastercard

.  This means there are no hidden fees within your monthly bill.  You see the wholesale cost of processing the cards with the added profit to the company.  Real straight shooting! 

Netcom PaySystem

provides FREE reprograms, NO application feel, NO equipment leases, NO contract terms, NO EARLY TERMINATION FEES and NO PCI FEES!  Take advantage of our free current statement analysis!  Fax or email your present statement to the office and we shall have a proposal back to you hopefully providing substantial savings within the day!  So those of you businessmen seeking to help in supporting This Ministry Exposing the Jesuit Order, while saving money in your daily business credit card transactions, PLEASE give me the opportunity to discover if you can save using

Netcom PaySystem

.  Call the office for immediate help at

610-589-5300

.
30. 

Lyon Legacy International

.  Being distributor for over twenty years, I met the founder, the late

Lewis Lyon

, at a gathering in Philadelphia when demonstrating my Steam Saunas using medical grade ozone.  It was there at the show that I became a distributor for his wonderful

North Pole Magnetic Products

.  The company's Magnetic Beds are the finest in the world and everyone should enjoy the benefits of these 2-inch thick beds that merely lay over your existing bed. 

Lyon Legacy

has many other products but these exclusively North Pole Magnetic beds are tops!  To review and order these beds or other Lyon Legacy products go to

www.lyonlegacy.com

.  Then click on

"Online Catalog,"

review the products, make your choices and then call or email me as per below.  I will take your order and then give you a

5% discount

if you are a monthly supporter of this ministry. 

Enjoy your bed!!!
31.  

Church Clinic for Alternative Therapies

.  At the Clinic, a ministry of

Reformation Bible Puritan Baptist Church

, I offer the individual one week of special treatments as well as detoxification and organic nutrition including juicing for six days.  Enjoying the use of a Hyperbaric Chamber while breathing pure Oxygen, medical grade Ozone in a Steam Sauna, an Infra Red Sauna, an Aerobic Treadmill while breathing Oxygen, Colonic Irrigation, Liver Flushes, Sea-Salt Soaks in a Hot Tub and other alternative modes of treatment are used as per the need of the individual.  I use these wonderful modalities on a daily basis and, at sixty years of age, can function as though I were forty!  You will learn to take care of yourself thereby reducing dependence on the present allo-pathetic medical system designed to give you

"death care"

rather than "health care!"  Gift to the the Church for a six-day stay here in Newmanstown, Pennsylvania: $3,000.00.
Order all these items above by contacting

Lowvehm, Inc.,

P.O. Box 326, Newmanstown, Pennsylvania, 17073; email: lowvehm@comcast.net;
Phone: 610-589-5300; Fax: 610-589-6420.  I will then take your order that will be filled in no later than

24 hours

!

Link to the former www.vaticanassassins.org  website captured in March of 2013.  View the old website and the many articles posted over an eight-year period.  All links are working.  Go to this

link.
Thank you for your interest and purchases in furthering the work of this ministry which includes full exposure and disclosure of the wicked Society of Jesus.  This is the only ministry on earth that preaches the

True Gospel

of the

Risen Lord Jesus Christ

while vindicating the

Risen Son of God's

Grand and Glorious

Protestant Reformation

as well as completely exposing the power and pelf of

Satan's damnable Society of Jesus

, the revived

Knights Templars

now ruling the world.  (Our murdered President

John F. Kennedy

perfectly described the power of the

Jesuit Order

when he gave his famous speech concerning a "vast, monolithic conspiracy" which speech, in the end, contributed to

the Black Pope's

Order for

"extirpation"

of the

"heretic and liberal usurper,"

Roman Catholic JFK!) 
Because of the uniqueness of this vital ministry during the impending "death knell" of the Protestant Reformation here in North America, as well as all nations born out of that tremendous movement of the

One True Triune God

, we humbly entreat you, in the name of

Jesus Christ

, to support this ministry with a

monthly gift

for which you will be added to my

Vatican Assassins Email Group

.  We need all the support possible from all peoples around the world since all of us have been victims of the bloody designs of those evil geniuses commanding the

Jesuit Order

.  Again, if you love true liberty and freedom born out of the

Protestant Reformation

, which liberties include freedom of

Speech

, freedom of

Conscience

and freedom of the

Press

, in addition to

private gun ownership

secured by our glorious

Second Amendment

to the

Presbyterian Calvinist Constitution of the United States of America

, then it is our responsibility to preserve these rights (or restore these rights if you live in Europe), in handing them down to our children and grandchildren, by

generously supporting

this vital ministry to the world.

All

monthly Supporters

will receive a 5% discount on all products and items listed above excluding Netcom PaySystem

and

Park Power.  Hence, both you and the ministry benefits from your

monthly sacrificial giving

while the dastardly

Jesuit Order

is given the world attention it so richly deserves!  Send your monthly donation to "

Reformation Bible Trust

" at the address below.

Lord bless,
Brother Eric Jon Phelps, Elder Bishop
Reformation Bible Puritan Baptist Church
P.O. Box 306
Newmanstown, Pennsylvania, 17073
Email: rbpbchurch@comcast.net
Phone: 610-340-0734.
Mondays – Wednesdays – Fridays
10am-12pm EST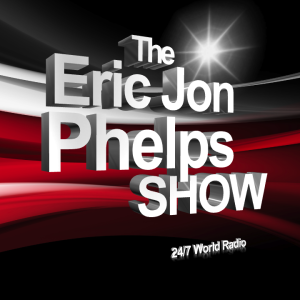 Eric Jon Phelps
Eric Jon Phelps, author of Vatican Assassins: "Wounded In The House Of My Friends," and his new show. A veteran of more than 5 years on-air, Eric Jon Phelps brings a level of authenticity to his broadcasts via years of research.  You don't want to miss this show.

Tuesdays & Fridays
4pm-5pm EST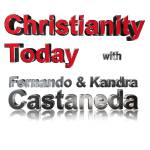 Christianity Today
Fernando & Kandra Castaneda
Fernando preaches the gospel while further exposing the apostasy in the true Church of Jesus Christ.  His wife, Kandra, is heard during the last 15-20 minutes of the broadcast teaching the younger Christian women to be sober, to love their husbands, to love their children, to be discreet, chaste, keepers at home, good, obedient to their own husbands, that the word of God be not blasphemed" pursuant to Titus 2:3-4.  Meanwhile Kandra, in obedience to I Timothy 2:12, does not teach biblical doctrine to men or women publicly or privately.
Tuesdays
2pm-4pm EST

German Bible Truth Hour (1st Hour) & Dutch Bible Truth Hour (2nd Hour)
Brother Nick
Brother Nick preaches the gospel while exposing the power of the Society of Jesus in Europe and throughout the world.  Commonly known as "the Jesuit Order," Brother Nick tells the true story of the Company's wars on "heretic" Protestant and "liberal" Roman Catholic Europe from 1914 to 1945—the Second Thirty Years' War!  Brother Nick's ministry includes freely giving the Reformation Bible into the hands of all peoples, especially the Germans and the Dutch.  Brother Nico's special website for the beloved German peoples is www.Luther1545.org, and his special website for the beloved Dutch peoples is www.sv1637.org and for Dutch sermons see www.svpreek.nl in reaching the Dutch Reformed Peoples having suffered extensively at the hands of the Jesuit Order during the 19th and 20th Centuries including the two Boer Wars and the Second World War, especially the  Black Pope's Nazi SS/SD in Concentration Camp Vught—the worst camp in the Roman Catholic southern part of the Netherlands primarily for Dutch Reformed pastors and Bible teachers.  For free download of Reformation Bibles in over 100 languages, go to www.holybiblefoundation.org.
All Other Times
Encore Shows
All Live Shows will re-air during the remaining hours every day. We will provide exact schedule details as we add more shows. Thank you.
24/7 World Radio utilizes an HTML5 Player for browsers and a Mobile Link for mobile devices. Neither requires any downloads, plugins, extensions or apps.
Should you prefer other methods, we have included more options below.